Speakers
Conference Topics
The conference covers high-level content of swine production, disease surveillance and control, the latest in research and development, and international perspectives of the swine industry. The event will provide interactive learning with a forum for discussion and case study with professional leaders.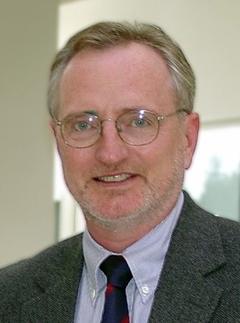 Dr. Daniel Rock
Dr. Rock's research has focused on animal infectious disease with an emphasis on molecular mechanisms underlying viral virulence and host range of high-consequence viral diseases such as African swine fever, classical swine fever, foot-and-mouth disease, rinderpest and exotic poxviruses. His laboratory has used comparative and functional genomic approaches together with animal disease models to define and characterize the role of specific viral and host genes in disease.
Dr. Rock obtained a BSE degree from Drake University in Des Moines and a Ph.D. in Veterinary Microbiology from Iowa State University in 1981. His Postdoctoral research was at the Wistar Institute in Philadelphia in molecular virology. He held faculty positions at North Dakota State University and the University of Nebraska-Lincoln before joining the Agricultural Research Service as Research Leader of Exotic Viral Diseases at the Plum Island Animal Disease Center in New York in 1989. There he developed and led major research initiatives on foreign animal diseases, pathogen functional genomics and rapid pathogen detection. In March 2005 he joined the faculty of the Department of Pathobiology, College of Veterinary Medicine, University of Illinois, Urbana-Champaign.