Speakers
Conference Topics
The conference covers high-level content of swine production, disease surveillance and control, the latest in research and development, and international perspectives of the swine industry. The event will provide interactive learning with a forum for discussion and case study with professional leaders.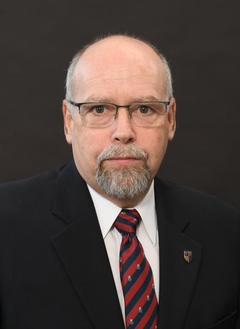 Jean-Pierre Vaillancourt, University of Montreal, Canada

Dr. Jean-Pierre Vaillancourt is a professor at the College of Veterinary Medicine of the University of Montreal. He received his DVM degree (1983) and his MS in Clinical Sciences (1986) from the University of Montreal and his PhD in Veterinary Population Medicine from the University of Minnesota (1990). Prior to returning to the University of Montreal, he taught at the University of Guelph Veterinary College (1990-1996), at North Carolina State University (1996-2004), and was a visiting professor at the National University of Mexico (2002-2003) and the École nationale vétérinaire de Toulouse in France (2017-2018). Dr. Vaillancourt has lectured and made over 300 scientific presentations worldwide on biosecurity and contagious diseases in swine and poultry. He has authored about 260 peer-reviewed articles, book chapters and conference proceedings. He has advised animal industry leaders, veterinarians, and government officials on biosecurity and regional disease control in several countries in the Americas, Europe, Africa, and China (poultry). In 1998, he received the Outstanding Extension Service Award, and in 2000, he was inducted in the Academy of Outstanding Faculty Engaged in Extension at North Carolina State University. In 2004, Dr Vaillancourt received The Lamplighter Award from the US Poultry & Egg Association for his contributions to the American poultry industry on infectious disease research and on biosecurity. In 2012, he was elected as foreign member of the French Academy of Veterinary Medicine and in 2016 in the National Academy of Medicine. In addition to his position at the University of Montreal, Dr Vaillancourt has served as coordinator of the Quebec team for the design and implementation of emergency measures for the poultry industry. He has served on Canadian advisory committees for the control of infectious diseases in poultry, pigs and beef cattle; and is currently on the expert committee on animal health and welfare of the French Agency for Food, Environmental and Occupational Health & Safety.