Speakers
Conference Topics
The conference covers high-level content of swine production, disease surveillance and control, the latest in research and development, and international perspectives of the swine industry. The event will provide interactive learning with a forum for discussion and case study with professional leaders.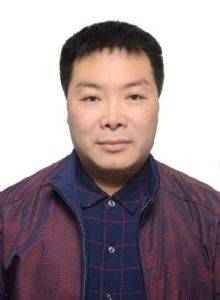 Zhiwen Xu


Zhiwen Xu, second level professor at Sichuan Agricultural University, doctoral supervisor, academic and technical leader of Sichuan Province.
Agricultural professional for Sichuan Province "Tian Fu Ten Thousand of Talents Plan", the outstanding expert with outstanding contributions in Sichuan Province, Sichuan Youth Science and Technology Award Recipient, Ministry of Education New Century Excellent Talent, Scientist of National Agricultural Industry Technology System Sichuan Veterinary Medicine Innovation, Director of Veterinary Microbiology Special Committee of Sichuan Society of Microbiology, Director of Sichuan Pig Antibody-Free Farming Engineering Technology Center.
He won the 2nd prize of National Science and Technology Progress Award, Provincial Science and Technology Progress Award (one 2nd prize and one 3rd prize), and one Shennong Science and Technology Teamwork Award. He has published more than 100 scientific and technical papers and has been granted nearly 10 invention patents. He is the editor-in-chief (co-editor) of 7 textbooks or monographs.
He is now a member of the committee for the purification of major livestock and poultry diseases in Sichuan Province, a member of Sichuan ASF prevention and control group, a member of Sichuan Provincial committee on stabilization of pig production. Since the beginning of his career, he has been engaged in research in the fields of swine disease prevention and control, pig farm biosecurity and integrated prevention and control. He has also participated in the National 12th Five-Year Plan and 13th Five-Year Plan for the critical R&D programs and key technologies for prevention, control, and purification of major animal diseases research programs. He has guided the prevention and control of swine diseases in several west farming groups. His research and integration of three technologies such as natural drug-assisted prevention and control of ASF, combined immunization against major diseases such as swine fever and pseudorabies have been selected 2020-2021 mainly promoted projects in Sichuan Province.