Speakers
Conference Topics
The conference covers high-level content of swine production, disease surveillance and control, the latest in research and development, and international perspectives of the swine industry. The event will provide interactive learning with a forum for discussion and case study with professional leaders.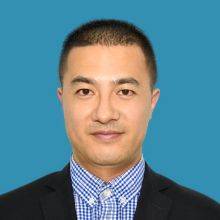 Xiangdong Liu


Liu Xiangdong is an associate Professor at Huazhong Agricultural University and
Vice President of Yanxiang's Pig Production Division. He is a doctor of Animal Husbandry Science, postdoctoral researcher of Veterinary Medicine, regular researcher of National Engineering and Technology Research Center for Livestock in Huazhong Agricultural University, regular Researcher of Key Laboratory of Healthy Pig Breeding of Ministry of Agriculture and Rural Affairs, visiting scholar of Royal College of Veterinary Medicine, member of American Society of Animal Science, and member of American Meat Association. He won the first prize in Technology Invention of Hubei Science and Technology Award in 2016, Award of "100 Doctors in Pig industry" for promoting the Pig Industry in the past 40 years since China's Reform and Opening Up in 2018, and Award of the Most Impressive Pig Producer in Guangxi in the past 40 years since China's Reform and Opening Up. He was selected as an outstanding scientific and technological talent in Guigang City in 2019.