Speakers
Conference Topics
The conference covers high-level content of swine production, disease surveillance and control, the latest in research and development, and international perspectives of the swine industry. The event will provide interactive learning with a forum for discussion and case study with professional leaders.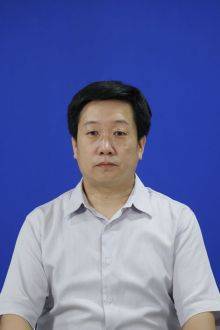 Junjie Li


Li Junjie, male, PhD, Professor, member of Academic Committee of Hebei Agricultural University and director of the Professorship Committee of the Academy of Animal Science of Hebei Agricultural University. Joined Hebei Agricultural University from 2001, graduated from animal genetics, breeding and reproduction of China Agricultural University at 2011, and was funded as a visiting scholar at University of Tokyo, Japan, in 2015-2016, engaging in regulation of animal reproduction.
Professor Li presided more than 10 research projects, including sub-projects of the "13th Five-Year" National Key R&D Plan, the Agricultural Science and Technology Achievement Transformation Fund Project of the Ministry of Science and Technology, the Natural Science Foundation of Hebei Province, and the Key Research and Development Program of the Hebei Science and Technology Department. As the major researcher, Professor Li undertaken more than 20 scientific research projects such as the National Natural Science Foundation of China, the Ministry of Science and Technology Support Program, of which has been awarded six scientific and technological awards in Hebei Province.
More than 110 papers were published in journals such as 'Theriogenology' and 'Reproduction Fertility and Development', 'Animal Reproduction Science', 'Chinese Agricultural Science', 'Journal of Animal Husbandry and Veterinary Medicine'. Besides, Li served as associate editor in four books including "Principles and Applications of Cryopreservation of Animal Gametes and Embryos" and "Practical Livestock and Poultry Reproduction". Li is the executive director and deputy secretary general of the Animal Reproduction Branch of the Chinese Society of Animal Husbandry and Veterinary Medicine, member of the Reproductive Biology Branch of the Chinese Zoological Society, and director of the Pig Breeding Branch of the Chinese Society of Agricultural Machinery