Speakers
Conference Topics
The conference covers high-level content of swine production, disease surveillance and control, the latest in research and development, and international perspectives of the swine industry. The event will provide interactive learning with a forum for discussion and case study with professional leaders.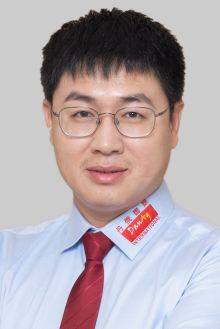 Jason Li


Dr. Jason Li, master of Preventive Veterinary Medicine, postgraduate student at Harbin veterinary research institute, CAAS. From 2012 to 2015, he worked in PIC North district technical service team. From 2015 to 2016, he worked as farm manager in Pipestone. From 2016 to 2018, he worked as a technical director and deputy general manager in SHAN XI CHANG RONG Agricultural Technology Co.,Ltd. From 2018 to 2019, he worked as farm manager in FUJIAN AONONG ZHANG ZHOU GGP farm.
Dr. Jason Li worked at DanAg International as the senior project manager from 2019 September. He has managed three modern large-scale sow farms, two of which have 10,000 sows and the third one has 7,500 sows. In 2020, He won Morrison Science in Practice Encouragement Award at Leman China Conference.