Speakers
Conference Topics
The conference covers high-level content of swine production, disease surveillance and control, the latest in research and development, and international perspectives of the swine industry. The event will provide interactive learning with a forum for discussion and case study with professional leaders.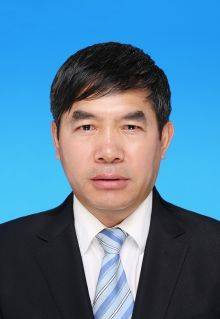 Qigai He


Prof. Qigai He, an investigator of the State Key Laboratory of Agricultural Microbiology in Huazhong Agricultural University. He is also a scientist of China Agricultural Research System (Swine industry) and a board member of Asian Pig Veterinary Society (APVS). He received his bachelor, Master and Ph.D degree from Southwest Minzu University, Sichuan Agricultural University and Huazhong Agricultural University at the year of 1989, 1993 and 2000, respectively. He held the post-doctoral fellowship at Temasek life science laboratory of National University of Singapore (NUS) from November of 2002 to March of 2006. As a senior scientific visitor, He visited UK for construction and management of international diagnosis laboratory and Maryland University for scientific exchange in 2013 and 2015, respectively.
Dr. He focuses on the diagnosis, prevention and control of economically important swine diseases including African swine fever (ASF), pseudorabies (PR), porcine circovirus (PCV), porcine epidemic diarrhea (PED), and hemaphillus parasuis (HPS, Actinobacillus pleuropneumoniae (APP). His research group has published more than 100 papers at national and internal peer-review journals. Dr. He developed and commercialized PRV gE-ELISA, PRV gE gene-inactivated vaccine, PCV2 inactivated vaccine and APP ApxIV-ELISA. Dr.He leads a pig disease diagnostic center with both CMA and CNAS licenses, which provides technical service for national pig farms. He also provides the clinical supports and scientific suggestions for governments.