Speakers
Conference Topics
The conference covers high-level content of swine production, disease surveillance and control, the latest in research and development, and international perspectives of the swine industry. The event will provide interactive learning with a forum for discussion and case study with professional leaders.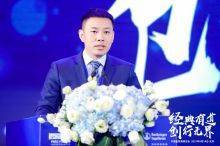 Ryan Huang


Ryan Huang, graduated from Huazhong Agricultural University (BS), and the Key Laboratory of zoonosis and zoonosis (Master's), Ministry of agriculture, China Agricultural University. His main research topic is molecular biology and immunology of porcine reproductive and respiratory syndrome. From 2009 to 2015, he worked at Boehringer Ingelheim as Services Specialist of Technical Department and Product Manager of Marketing Department.
From 2015 to 2018, he served as a Global Product Manager of PRRS disease in Germany in charge of the global PRRS strategy. Since 2018, Dr. Huang is the Head of Boehringer Ingelheim Animal Health Swine Marketing.