Speakers
Conference Topics
The conference covers high-level content of swine production, disease surveillance and control, the latest in research and development, and international perspectives of the swine industry. The event will provide interactive learning with a forum for discussion and case study with professional leaders.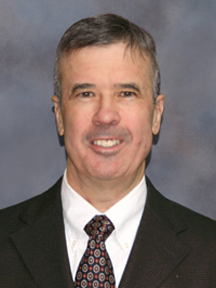 Joe Connor, DVM
Carthage Veterinary Service, Ltd., USA


Dr. Connor obtained his D.V.M. and completed the Executive Veterinary Program at the University of Illinois. He completed the master degree from the University of Minnesota in 2006. Dr. Connor focuses on disease management and elimination. He is the President of Carthage Veterinary Service, Ltd. (CVS). Dr. Connor received the Master's Award from The National Hog Farmer in 2009, the Leman Science in Practice Award in 2004, and American Association of Swine Veterinarians (AASV) Swine Practitioner of the Year Award in 1995. In 1992, he was Howard Dunne Memorial Lecturer. In 2008, he was presented the Dr. Erwin Small Distinguished Alumni Award by the University of Illinois and was awarded the "First" Honorary Member of the Japanese Association of Swine Veterinarians (JASV) in 2008.